Denbro Retail Convenience Solutions Inc is the Canadian exclusive franchise partner of Checkpoint's METO high-quality labeling tools, labels, and custom labels for retail, fast food retail and food manufacturing through direct sales and dealer channels. We also supply European shelf signage/merchandising and shopping convenience equipment specializing in customer queuing applications.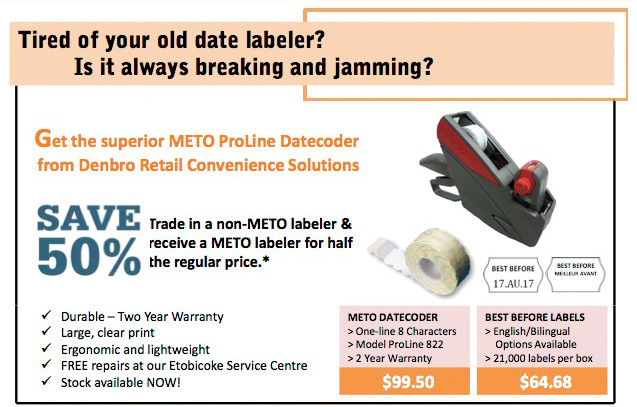 Welcome to Denbro's new website!
We will be rolling out new features and sections of the website as time goes on. Please forgive any incomplete sections.
Our Address is:
Denbro Retail Convenience Solutions Inc.
75 Horner Avenue, Unit 10
Etobicoke, Ontario
M8Z 4X5
Phone: 416-253-6363
Toll Free: 844-880-6363
Fax: 416-253-1313