Why are METO LabeLine Labels Better Than Others?
Customers buying behaviour is influenced by good quality products, which is why they are ready to pay a premium for them.
Under the METO brand, Checkpoint offers a wide range of high quality LabeLine Hand Labeling Solutions to retail, manufacturing and all specialist markets that require accurate information at product level.
Make Your Products Stand Out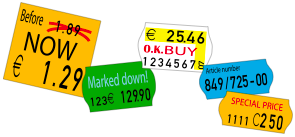 Communication is the way of attracting attention. Products with clear information sell more than those without. Checkpoint's label solutions are ideal for in store promotion for a wide variety of products.
Quality Products Without Compromise
different adhesives for specific applications n paper and plastic labels
constant quality
Made in Germany (ISO 9001 / 14001)
Label Adhesive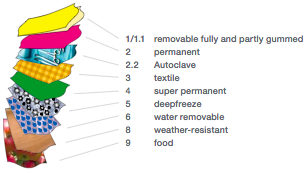 Weather-proof, water-removable or permanent – the Meto adhesives come in 11 variants to guarantee optimum adhesion on a broad variety of substrates.
Click here for ordering information and additional details of each adhesive.
Doing The Right Thing For Environment, Health Safety and Our Products
HACCP & FSC certified!
At Denbro, we strive to support our environment as tenaciously as we support our customers. All our labeling products are fully certified for compliance, represented by the latest technical standard, based on the certificate of compliance no. 32208 U 11 of 6 September 2011.