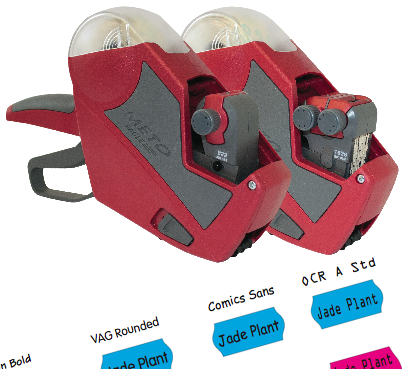 Under the METO® brand, Checkpoint brings a wide range of high quality Hand Labeling Solutions to retail, manufacturing and all specialist markets that require accurate information at product level.
Solid hand labeler, user friendly, low maintenance and minimum physical strain in heavy usage are today indispensable for optimum hand labeling application.
The right solution for text printing
New ergonomic design
Durable
Ready to use
Clean and easy ink refill
Modern fonts
Clear and precise print of numbers and text
Semi-automatic label loading
Solid label transport
Economical and efficient
Customizable

Studies prove the importance of clear and attractive information on products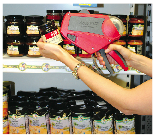 The new technology of the METO Eagle Fix Print hand labeling tool, makes it one of the fastest and most flexible hand labeler in the market.

METO developed the first Hand Labeling tool for printing words and numbers in one step – just one turn to print your text.
Create your own promotion and information label with the METO Eagle Fix Print hand labeler.
Printing
1 or 2 printing lines
12 to 14 different words per printing line
5 different fonts available
Specifications